Since 2000/2001, 12 of the past 22 Most Improved Player award winners have been 23 years old or younger. Only three — Julius Randle (26), Goran Dragic (27) and Hedo Turkoglu — were older than 25, with Turkoglu the oldest winner during that span at 28.
Of the past 22 winners, 17 had played fewer than five seasons. Needless to say, a younger, relatively inexperienced player typically wins the award.
The three frontrunners for the '22/23 MIP award are slightly different. According to BetOnline.ag, Thunder guard Shai Gilgeous-Alexander (plus-140) is neck-and-neck with Jazz forward Lauri Markkanen (plus-145), followed closely by Knicks guard Jalen Brunson at plus-250 (Pacers guard Tyrese Haliburton and Nets guard Cam Thomas are each viewed as long shots at plus-4000).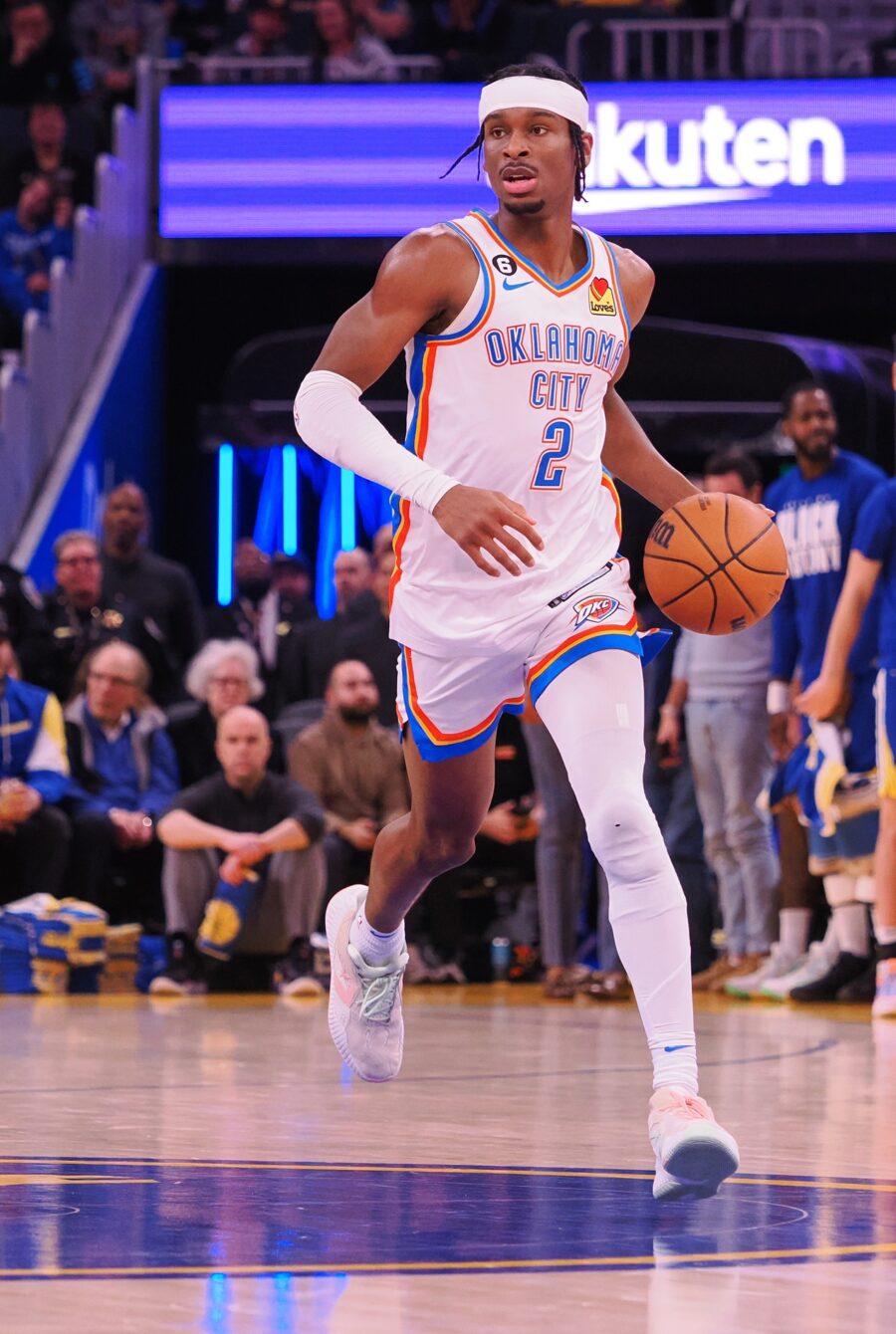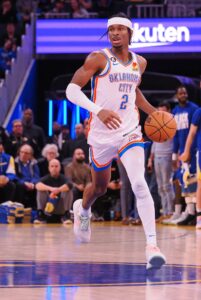 Gilgeous-Alexander, 24, is in his fifth season. Markkanen, 25, is in his sixth. Brunson, 26, is in his fifth. That's not to take anything away from any of the players whatsoever, I just thought it was interesting that they are slightly more experienced than many of the past winners over the past couple decades.
All three have compelling cases. On top of averaging 30.8 PPG (previous career-high was 24.5), 4.7 RPG and 5.7 APG on terrific efficiency (.508/.343/.912 shooting line for a .624 true shooting percentage), Gilgeous-Alexander is one of only three qualifying players (Jaren Jackson Jr. and Joel Embiid are the others) averaging at least one steal (1.6) and one block per game (1.1).
He has also led Oklahoma City to a surprising 28-29 record, good for the No. 10 seed in the West at the moment. I don't think many people would have predicted the Thunder would be in the play-in tournament this late in the '22/23 season, especially after No. 2 overall pick Chet Holmgren was ruled out before the season began with a foot injury.
Markkanen is also averaging a career-high in PPG at 24.9 (previous high was 18.7) on elite efficiency — of players averaging at least 20 PPG, his .657 TS% only trails Nikola Jokic, Kevin Durant and Stephen Curry. He's shooting at career-high levels from all over the court, including twos (.594), threes (.412), FG% (.512) and FT% (.877). The Finnisher is also averaging a solid 8.6 RPG for the resilient 29-31 Jazz, the No. 11 seed in the West.
Brunson has been instrumental in the Knicks' turnaround this season, with New York currently sitting at 33-27, No. 6 in the East. Like his primary competition for the award, he's averaging a career-high 23.9 PPG (previous high was 16.3) on top of a career-best 6.2 APG. His shooting slash line of .485/.411/.838 is excellent, and his .592 TS% is well above average for a point guard.
We want to know what you think. Who would you currently select for the Most Improved Player award? Why? Head to the comments to weigh in.