Throughout the season, Hoops Rumors takes a closer look at players who will be free agents or could become free agents this off-season. We examine if their stock is rising or falling due to performance and other factors. This week, we take a look at players from the Northwest Division: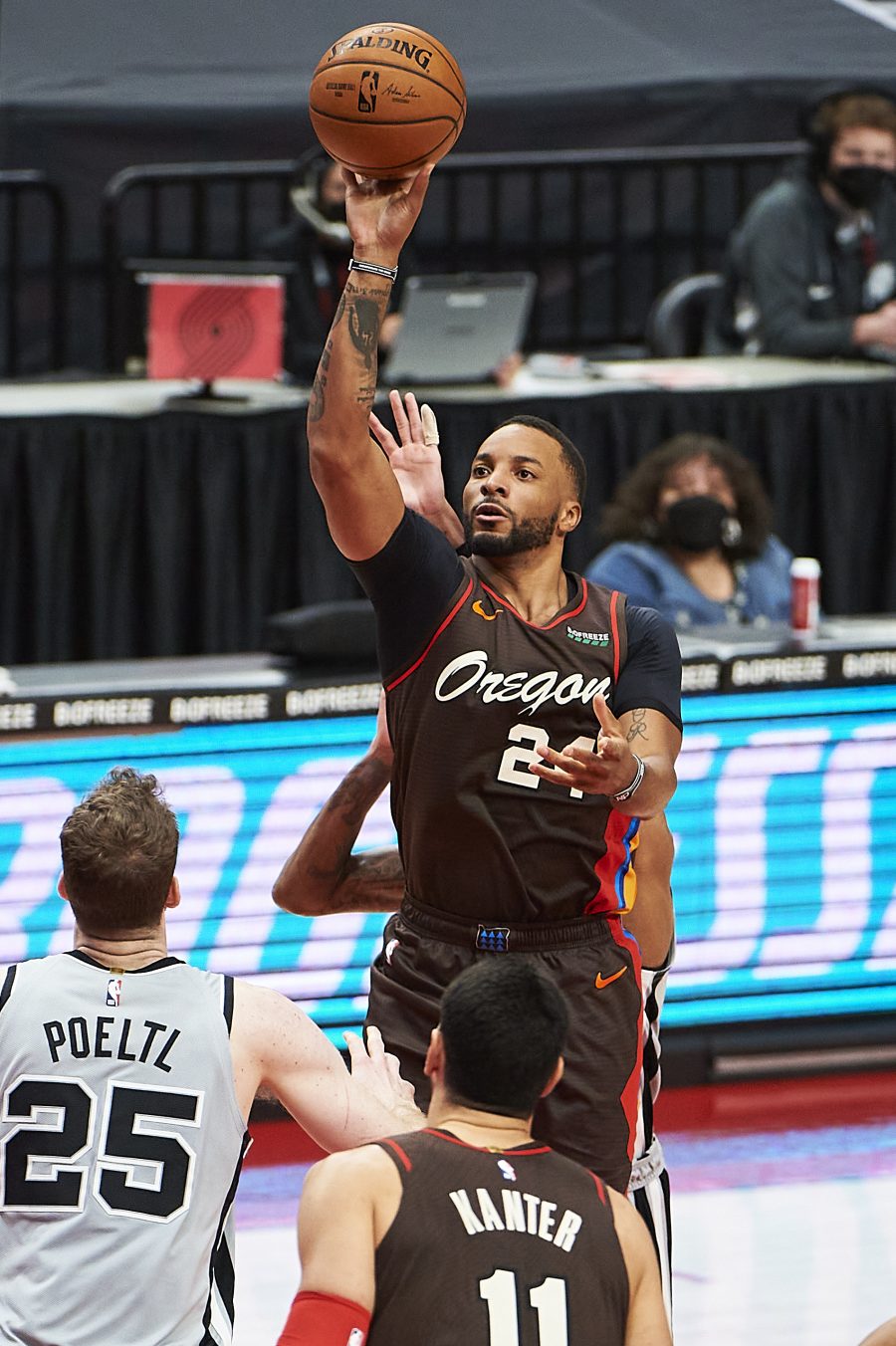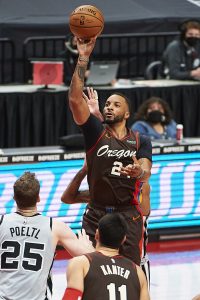 Norman Powell, Trail Blazers, 27, SG/SF (Up) – Signed to a four-year, $42MM deal in 2018
Powell was a popular name at the trade deadline as numerous teams pursued the high-scoring wing. Portland won the sweepstakes by giving up a solid young player in Gary Trent Jr., as well as Rodney Hood. Powell has an $11.6MM option on his contract for next season but he's widely expected to decline it. He'll be popular once again after the season, this time as an unrestricted free agent. He has struggled somewhat with his 3-point shooting since Toronto traded him but he's still averaging 17.2 PPG with the Trail Blazers. His price tag will rise even more if he excels in the postseason.
Georges Niang, Jazz, 27, SF/PF (Up) – Signed to a three-year, $5MM deal in 2018
The Jazz don't ask Niang to score a whole lot – he's mainly limited to a few 3-point opportunities per game – but he does all the little things necessary to retain a rotation spot on a team with the league's best record. He's appeared in every game this season, averaging 15.9 MPG. With several key teammates sidelined lately, Niang has stepped up his offensive production, scoring in the double-digits in eight of the last 12 games. An unrestricted free agent, Niang seems like a nice fit in Utah, so it wouldn't be a surprise if he stays put. If not, he'll be valued as a reliable second-unit player.
Sviatoslav Mykhailiuk, Thunder, 23, SG (Down) – Signed to a three-year, $4.6MM deal in 2018
Mykhailiuk had a golden opportunity to post some big numbers on a tanking team when the Pistons traded him to the Thunder. It would be unfair to say Mykhailiuk has flopped but he hasn't really built up his value. He's continued to struggle with his 3-point shot (32.2%), though he's shown more willingness to drive to the basket and collected some steals on the defensive end. His qualifying offer is only $2MM, so there's incentive for Oklahoma City to make him a restricted free agent. But Mykhailiuk probably won't get an offer sheet, so he'll either have to sign the QO or work out a contract with the Thunder.
Austin Rivers, Nuggets, 28, SG (Up) – Signed to a one-year, $270K deal in 2021
Rivers basically found himself in exile in New York this season. Unable to crack Tom Thibodeau's rotation, Rivers wound up being a throw-in at the trade deadline, then was promptly waived by Oklahoma City. Jamal Murray's season-ending injury led to Denver offering him a 10-day contract and Rivers soon earned a rest-of-the-season deal. With Will Barton also sidelined by a hamstring injury, Rivers not only finds himself in the rotation but also in the starting lineup. He's averaging 15.2 PPG over the last five games while draining 19 of 36 3-pointers. The postseason will give Rivers even more chances to attract interest in the free agent market.
Photo courtesy of USA Today Sports Images.