This is only the third year that the NBA's play-in tournament has existed in its current form, so it's not as if there's a lengthy play-in history to help contextualize this year's results. Still, the results through the first four games have been unprecedented.
Coming into this year, no No. 7 seed had ever lost a play-in game — Miami became the first team to do so on Tuesday.
Coming into this year, no No. 10 seed had ever won a play-in game — Chicago and Oklahoma City both achieved this feat on Wednesday.
With three upsets in four games, the play-in results haven't been easy to forecast. Only 11.55% of our poll respondents picked Atlanta and the Lakers to win on Tuesday, and the success rate wasn't a whole lot better on Wednesday, with 17.88% of voters taking Chicago and Oklahoma City.
Will Friday's games continue to produce unexpected results, or will the favorites bear down and advance to the first round of the playoffs?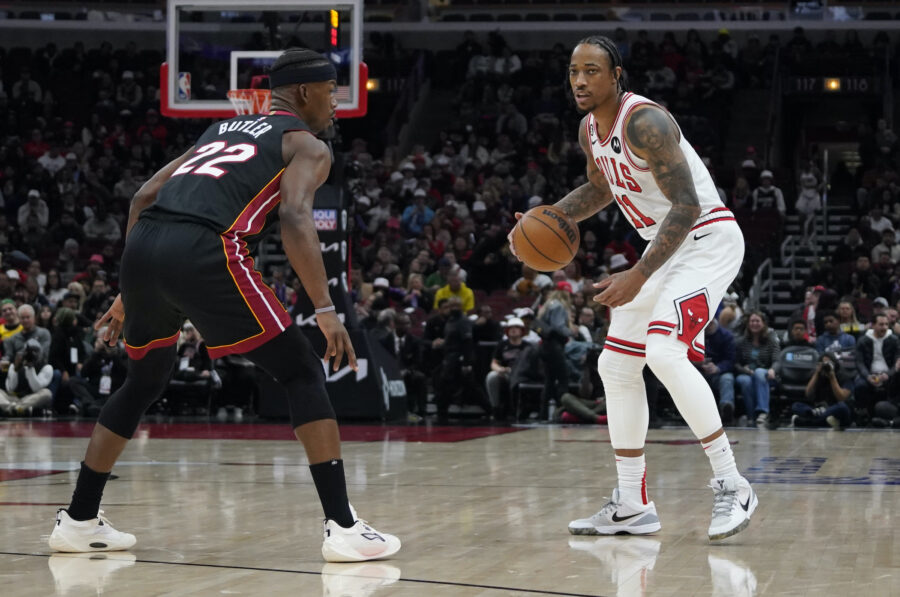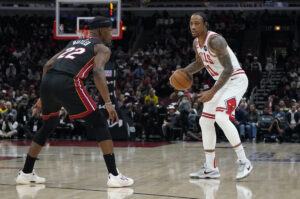 In the East, where the winner will advance to face Milwaukee in round one, the Heat are six-point favorites at home against the Bulls, according to BetOnline.ag.
But Miami is coming off a disappointing home loss and has played inconsistent basketball for much of the season, while Chicago has played some of its best ball since adding Patrick Beverley on the buyout market in February. It's also worth noting that the Heat went 0-3 vs. the Bulls during the season and were outscored by 32 points in those games.
Out West, the upstart Thunder will visit Minnesota as 5.5-point underdogs against the Timberwolves, with the winner on track to face top-seeded Denver.
The Wolves entered the season last fall with aspirations of making a deep playoff run, while Oklahoma City seemed more focus on player development than making the postseason. But the acclimation of Rudy Gobert in Minnesota hasn't gone as smoothly as the front office hoped, while rising Thunder stars like Shai Gilgeous-Alexander, Jalen Williams, and Josh Giddey are providing a preview of a bright future in OKC.
Entering Friday's game, the vibes certainly seem better on the Thunder's side, where no one has punched a wall or a teammate lately (as far as we know, anyway). And perhaps the fact that no one expected them to be here will help the Thunder play freer and more confidently than the Timberwolves, whose season would be considered an even bigger disappointment if they can't secure a playoff berth.
We want to know what you think. Are we in for more upsets on Friday, or will the higher-seed Heat and Timberwolves claim the NBA's last two available playoff spots?
Vote in our poll, then head to the comment section to share your thoughts!