The Thunder have brought back Olivier Sarr, announcing in a press release that they have re-signed the free agent big man to another two-way contract.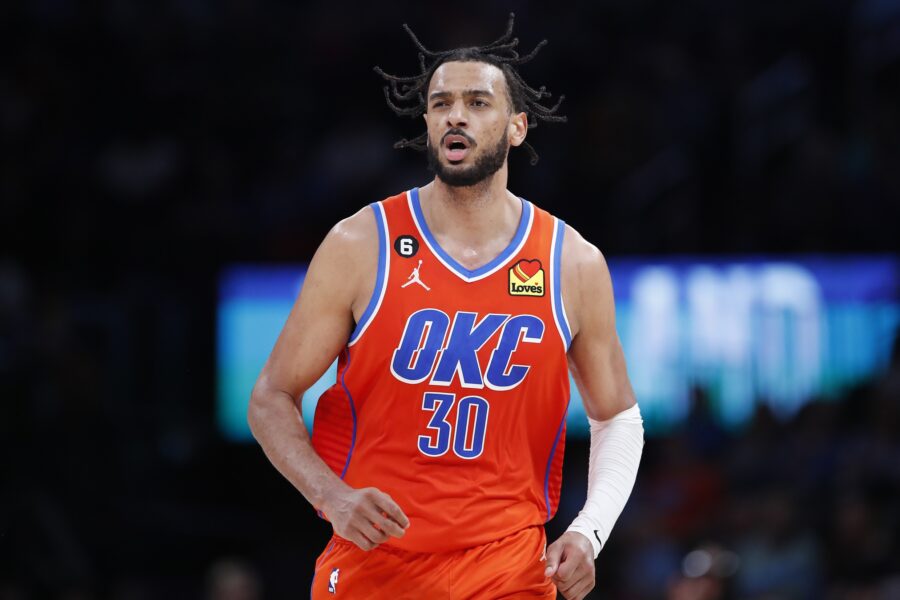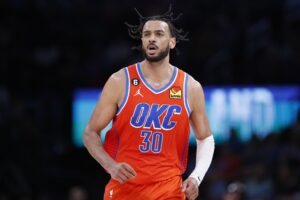 While Oklahoma City has an open two-way slot, the team was unable to fill it until now because it was at the offseason limit of 21 players under contract. The Thunder created a roster opening this morning when they released Usman Garuba, which allowed them to sign Sarr.
Sarr went undrafted in 2021 after four college seasons — he spent his first three campaigns at Wake Forest before finishing up at Kentucky. He signed a training camp deal with the Thunder in October 2021 and was promptly waived, spending part of 2021/22 with their G League affiliate, the Oklahoma City Blue.
During the COVID-19 outbreak that winter, the French center signed a pair of 10-day hardship deals with the Thunder, then inked a two-way contract in February 2022. He played well at the NBA level as a rookie, averaging 7.0 PPG and 4.2 RPG in 22 games (19.1 MPG), but the Thunder opted to cut him just before the season ended in April.
Sarr caught on with the Trail Blazers prior to '22/23, initially signing an Exhibit 10 contract which was converted into a two-way deal after he impressed during preseason. However, he sustained a torn ligament in his wrist last fall, which caused Portland to release him in mid-November.
The 24-year-old signed a G League deal with the Blue after recovering from the injury, averaging 12.8 PPG, 8.8 RPG, 1.9 APG and 2.4 BPG in 12 regular season games. His play in the NBAGL earned Sarr a promotion in February to a two-way deal. He finished last season with the Thunder, averaging 4.0 PPG and 3.4 RPG in nine games (12.7 MPG).
Sarr was eligible for restricted free agency this summer, but the Thunder didn't give him a qualifying offer, making him unrestricted. Either way, he's back with OKC on a two-way contract.