7:28pm: Both teams have officially announced the trade, the Rockets via a press release and Thunder with a separate news release. The Thunder also announced they have waived Porter.
Houston made a related move, waiving Matthew Mayer. He signed a camp deal in early August. A 6'9″ forward, Mayer went undrafted in June out of Illinois and caught on with the Rockets' Summer League team. He'll likely wind up with their G League squad, the Rio Grande Valley Vipers.
---
11:42am: The Thunder and Rockets have agreed to a trade, according to Adrian Wojnarowski of ESPN, who reports (via Twitter) that Oklahoma City will receive guard Kevin Porter Jr. and a pair of future second-round picks in the deal, while Houston will get guard Victor Oladipo and forward/center Jeremiah Robinson-Earl.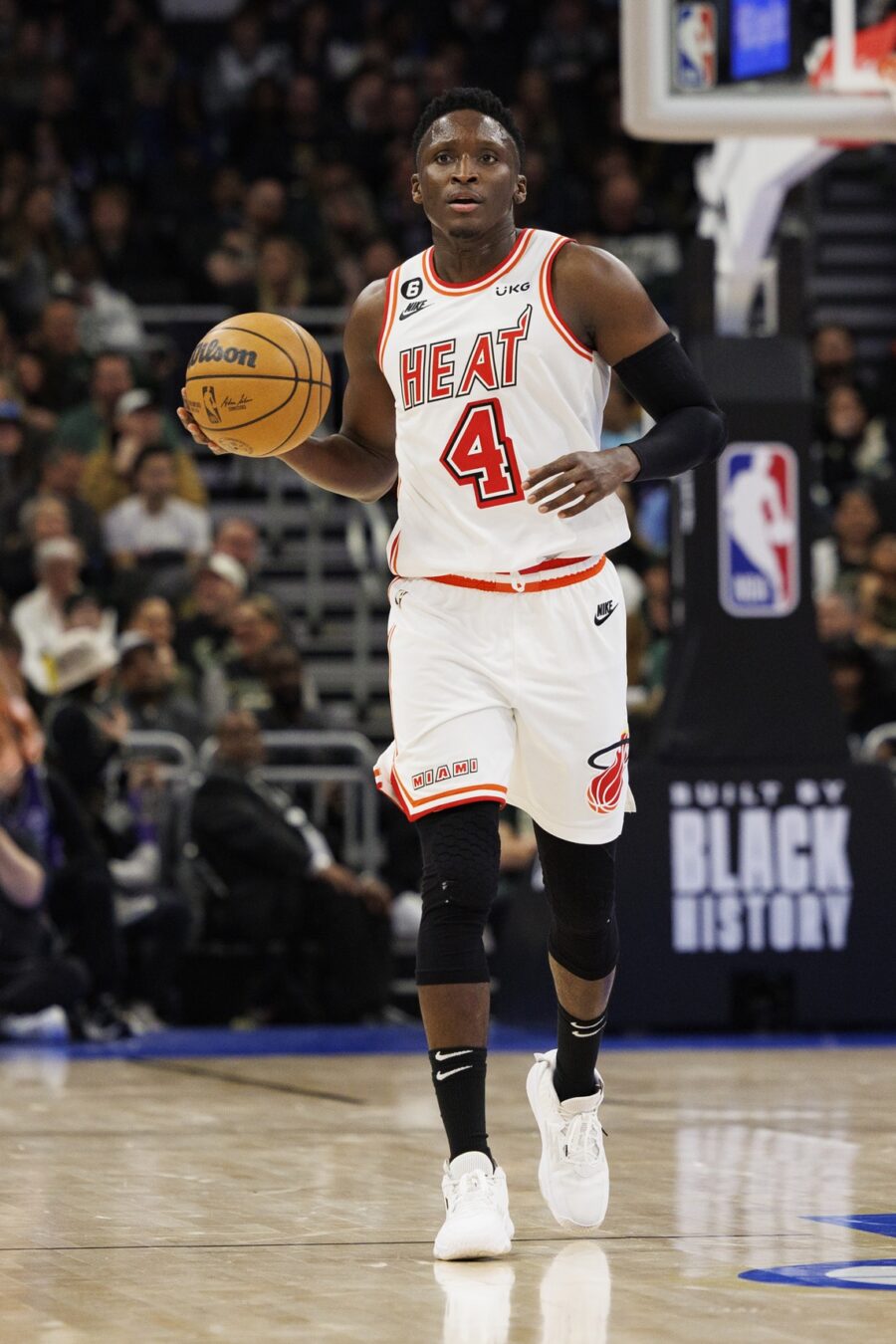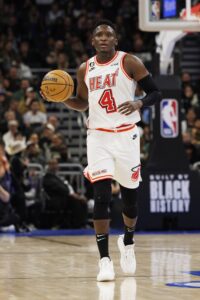 The Thunder, who will immediately waive Porter, are acquiring the Timberwolves' 2027 second-round pick and the Bucks' 2028 second-rounder from Houston, Wojnarowski adds (via Twitter).
Porter was arrested in September on charges of assault and strangulation after allegedly assaulting his girlfriend, former WNBA player Kysre Gondrezick. The Rockets began trying to trade the 23-year-old shortly after his arrest and confirmed on media day that he wouldn't be rejoining the team.
According to Jonathan Feigen of The Houston Chronicle (subscription required), prosecutors dropped a second-degree assault charge against Porter this week due to "insufficient evidence."
However, Porter still faces charges of second-degree strangulation and third-degree assault, so the dropped charge doesn't materially affect his NBA outlook. No team is likely to consider picking him up at least until the legal process has played out and the league has completed its own investigation and potentially handed out a suspension.
The Rockets' goal in shopping Porter was to replace him with a player who could actually contribute on the court this season. It's unclear what the team's plans are for Oladipo, who is still recovering from a torn patellar tendon in his left knee, but Robinson-Earl should provide some depth in Houston's frontcourt.
Once the deal is complete, the Rockets will have 16 players on standard contracts — 14 with fully guaranteed salaries, plus Aaron Holiday on a partial guarantee, and Boban Marjanovic on a non-guaranteed deal. The team will have to waive or trade one of those 16 players by Monday to get down to the regular season roster limit.
It's possible Oladipo will be the odd man out, especially if his injury recovery is expected to extend well into the season. His expiring $9.5MM salary could be useful for salary-matching purposes in a subsequent deal, so the Rockets may try to find a way to hang onto him, but most of their roster consists of promising young players or recent additions, so there aren't any other obvious candidates to be let go.
The Thunder were facing a roster crunch of their own this fall, with 18 players on standard contracts for 15 regular season roster spots. In trading Oladipo and Robinson-Earl for a player whom they'll waive immediately, they'll reduce their roster count to 16 players, meaning only one more cut (or trade) will be necessary before opening night.
Acquiring Porter doesn't look great from a PR perspective for Oklahoma City, given what he has been accused of, but the team will drop him right away and acquires two more future draft picks in the deal. The Thunder also received two future second-round selections when they took on Oladipo in a salary-dump deal with the Heat earlier this offseason, so they've essentially added four second-rounders by taking him on from Miami and then flipping him to Houston.
In waiving Porter, the Thunder will eat $15.86MM in dead money this season, plus a $1MM partial guarantee for 2024/25. The rest of Porter's four-year, $63MM+ contract was non-guaranteed, so Oklahoma City won't be on the hook for additional money beyond that $16.86MM. OKC also generates a $1.9MM trade exception in the move, tweets Bobby Marks of ESPN.
As for the Rockets, they'll save a little money in the deal and create a new $4.5MM trade exception of their own. It's also worth noting that Robinson-Earl, who is owed $1.9MM this season, has a $1.99MM team option for 2024/25, so Houston could hang onto him at a near-minimum cost for two seasons.
Robinson-Earl, who will turn 23 next month, appeared in 43 games for the Thunder last season, starting 20. He posted respectable averages of 6.8 points and 4.2 rebounds in a part-time role (18.9 MPG) and has shown an ability to make an outside shot (.344 career 3PT%), but was buried on OKC's frontcourt depth chart with Chet Holmgren returning to action.
The Thunder and Rockets have been frequent trade partners in recent years, dating back to their Chris Paul/Russell Westbrook swap in July 2019. They also came together for trades during the 2021 and 2022 offseasons, and they were both involved in the five-team deal sending Dillon Brooks to Houston earlier this year.