The Thunder have waived guard TyTy Washington Jr., the team announced today. Washington will clear waivers and become a free agent on Sunday, assuming he goes unclaimed.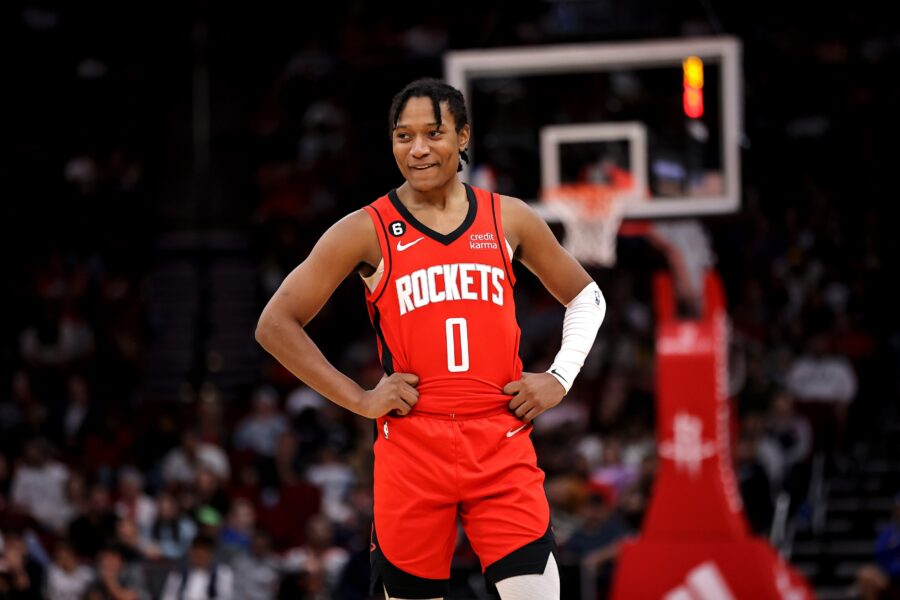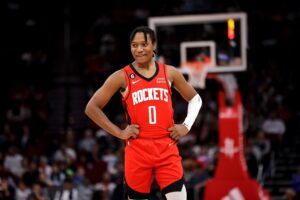 The 29th overall pick in the 2022 draft, Washington appeared in 31 games as a rookie with the Rockets last season, averaging 4.7 points, 1.5 assists, and 1.5 rebounds in 14.0 minutes per night. He put up an underwhelming shooting line of .363/.238/.556 in those 31 games.
The former Kentucky standout was more effective at the G League level, averaging 23.0 PPG, 6.0 APG, and 4.6 RPG in 18 Showcase Cup and regular season games for the Rio Grande Valley Vipers. However, he still struggled to score efficiently, making 44.2% of his shot attempts from the field and just 31.7% from beyond the three-point line.
The Rockets, apparently viewing Washington as expendable with so many other promising young players on their roster, included him as an outgoing salary-matching piece in the five-team trade that sent Dillon Brooks to Houston via sign-and-trade. The 21-year-old was sent to Atlanta in that deal, then was flipped to Oklahoma City in a salary-dump trade that made Patty Mills a Hawk.
Washington had been a long shot to make the Thunder's roster, since the team was carrying 20 players on standard contracts and needed to trade or waive at least five of those players before opening night. The fact that OKC has already cut Washington – who was owed a guaranteed $2.32MM salary in 2023/24 – suggests there were no good options for him on the trade market.
While it's not out of the question that a team will claim Washington on waivers, it seems unlikely, given his negative trade value this summer. A club interested in placing a claim would need to have cap room or a trade exception available to absorb his salary, which eliminates much of the league.
Assuming Washington becomes a free agent, the Thunder would owe him his 2023/24 salary but would be off the hook for the $2.43MM and $4.39MM team options on his contract for '24/25 and '25/26. Washington would be eligible for a standard contract with any team except Atlanta and a two-way deal with any team except the Hawks or Thunder.
Oklahoma City now has 20 players under contract — 16 on guaranteed salaries, three (Jack White, Aaron Wiggins, and Isaiah Joe) on non-guaranteed or partially guaranteed deals, and Keyontae Johnson on a two-way pact.